No previous construction experience required!
unCommon Construction welcomes volunteers (ages 18+) onsite to work alongside the program's apprentices and become part of the build team for a day! Build Days are high-energy, coordinated events where uCC apprentices are positioned as leaders of adult volunteers.
Providing so much more than a pair of extra hands, volunteers give uCC's high school apprentices the opportunity to flex their leadership muscles as they guide you through the unCommon build process.
Find out all the ways to get involved as a volunteer below!
Group & Company Build Days
WHO: Groups, organizations, or companies consisting of at least 15 team members. If a company or organization that you lead or represent would like to schedule a build day with us, please reach out with the contact form below.
WHAT: Volunteer builds are great team-build events for you and our youth!
WHEN: On Saturdays during the school year.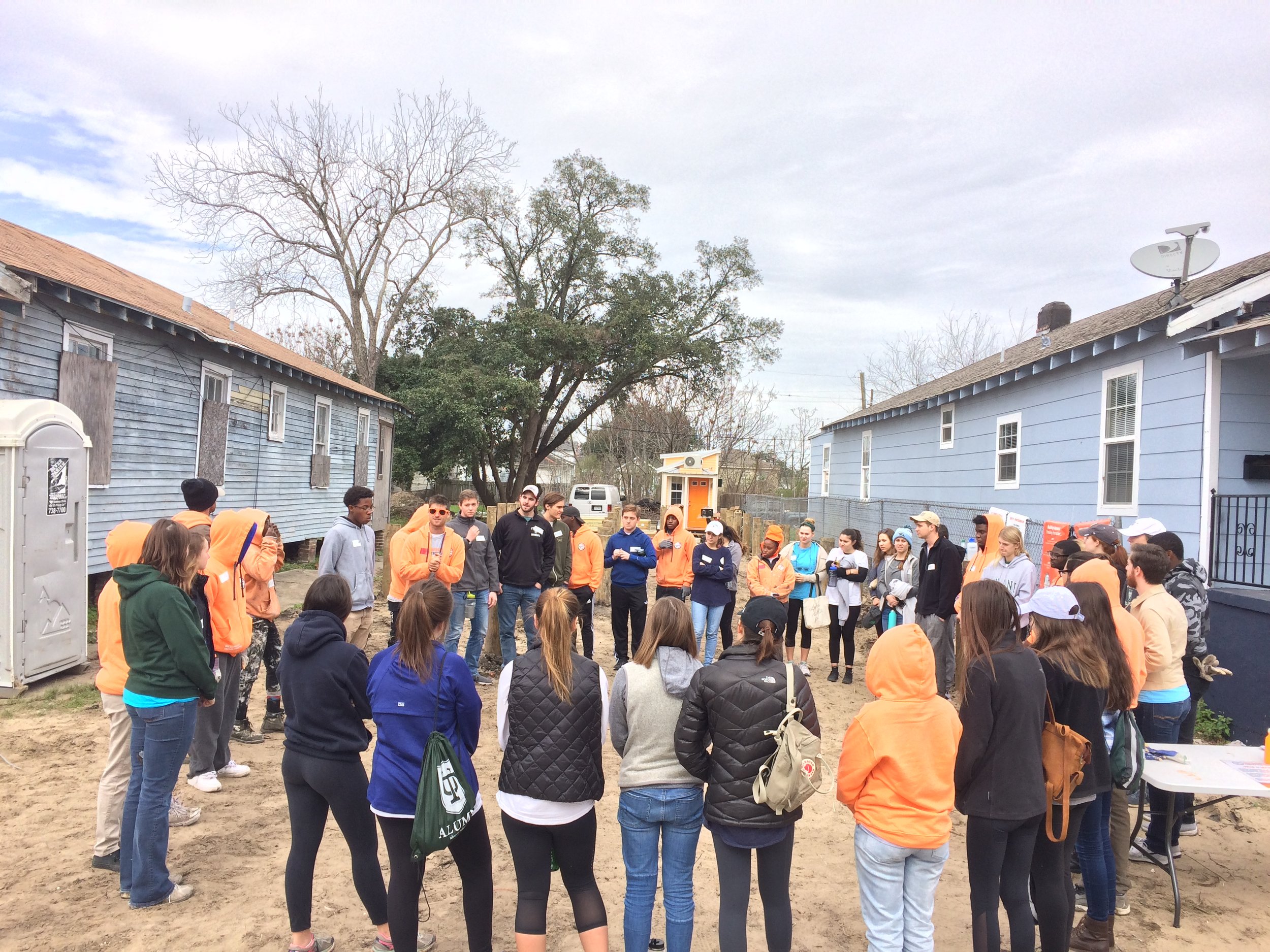 WHEN: Two Saturdays every school semester.
WHAT: unCommon Construction welcomes members of our community to join the team on the build site for an awesome day of house-building alongside uCC apprentices and staff.
WHO: YOU, OF COURSE! We invite any neighbors of ours (ages 18+) that want to join us onsite as volunteers to participate.